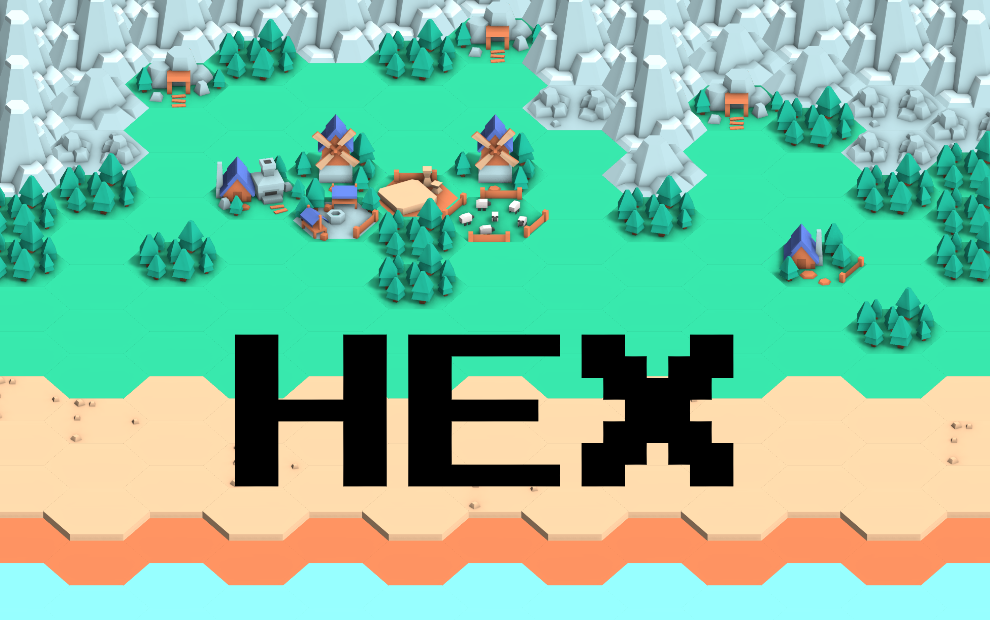 Hex
A downloadable game for Windows and macOS
Hex is a easy to use map maker using hex tiles. This piece of software could be used to create custom DnD maps, RPG maps or just for relaxation. There are 4 different categories of tiles to choose from, base, buildings, nature and rivers. Each of these categories has from 5-25 different tiles to choose from.
Controls:
Left mouse (can drag) - Draw new tiles
Right mouse (can drag) - Erase tiles
Middle mouse (click and drag) - Move camera
Scrollwheel - Zoom camera

FAQ:
Q: The update download failed. What do I do?
A: If the update fails to download first retry the download. If the error keeps appearing delete the 'HexWinBuild.zip', 'HexWinBuild' folder and the 'version.txt' and retry the update download.

Q: Where can I get the music in the game?
A: The music is made by Sergey Cheremisinov and has a bunch of really good free music at https://freemusicarchive.org/music/Sergey_Cheremisinov

Update Log
Hex Launcher V1.1.0
-Solved issue where game would fail to install
-Squashed bugs
The Windows build currently has a launcher and subsequently auto-updates. The Mac build unfortunately doesn't have this and will need to be manually updated.

Download
Click download now to get access to the following files:
Hex Launcher - Windows
516 kB
Hex - Windows Direct Download
42 MB
Comments
Log in with itch.io to leave a comment.
The category buttons don't show me any tiles only the background color options are there
Thanks for letting me know. I'll patch that now. (I have no clue how I missed that)

Edit: Should be fixed now